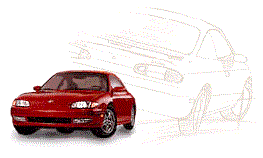 All Raxles CV axles come complete with NEW CV Joints, and a limited lifetime warranty to back it up! We have axles for all the following models: Acura, Audi, Honda, Subaru, and VW. Other models may also available.
Please call to place your order 888-257-8192
The legal stuff.
STANDARD LIMITED LIFETIME WARRANTY
RAXLES warrants to the buyer of any axle that it is free from any defects in workmanship and material for ever, subject to the following conditions: a) The product is properly installed, used and maintained. b) Determination as to the existence and nature of any defect in workmanship or product shall be made by RAXLES, and all such determination shall be final. c) If the unit has been disassembled or modified in any way by any other party other than RAXLES, the warranty shall be considered null and void. Also not covered under the warranty: 1) Repair or replacement following collision (including collision with curb), racing or commercial use, off-road use, or any comprehensive insurance claim; 2) In the case of FWD axles, excessive damage to components due to torn boots is not covered. Inspection of boots should be part of regular vehicle maintenance. d) Purchaser must have original invoice number and date. e) RAXLES is not liable for any incidental or consequential damages. Also not covered are the labor and materials that may be necessary to remove a defective unit or to install a replacement unit. f) If all of the above terms are met RAXLES will either replace the defective unit free of charge or refund the original purchase price, at our discretion. g) To the extent permitted by law, this warranty shall be in lieu of any other warranty, expressed or implied. This warranty gives you specific legal rights, and you may also have other rights which vary from state to state. LIABILITY: Our liability is limited to the value of the unit sold or furnished. If goods are defective we have no other responsibility beyond the value of the defective unit at RAXLES. IMPORTANT NOTICE; Purchase of any product or service furnished by RAXLES shall constitute the buyer's acceptance of RAXLES sales policies and terms.