This is the complete assembled cv axles. The axle consists of three primary components. The shaft, cv joint, and the inner joint.

A bent axles shaft will cause a vibration to occur in the car.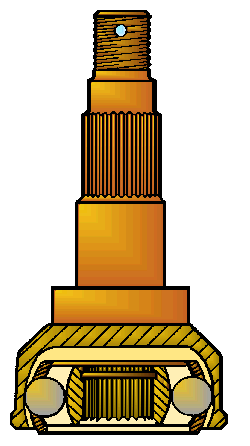 Continues "clicking" sounds on sharp turns usually indicates a worn outer joint.
Usually the sound is loudest on the joint opposite of the turning direction.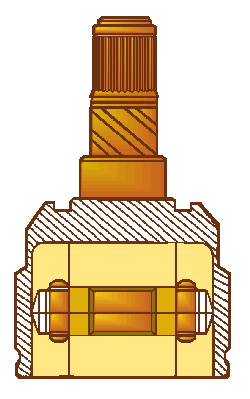 A "clunking" sound on deceleration or acceleration may be caused by a worn inner joint. This sympton may also indicate a problem with the transaxle.
Vibration or shudder during acceleration may indicate a problem with the inner joint or a bent shaft